LifeDesigned Homes with the Essence of Newness @Gurugram
Reside in Premium Floor Residences at this Green-rated Township

Connectivity at its Best
NH48, Rapid Metro & IGI Airport in Quick Reach
Timeless Facade
Weather-friendly Modern Building Designs
Gated Communities
Multi-tier Security & Amenities for All Ages
overview
Birla Navya is a township project with premium floor residences designed around harmony & conceived with the touch of freshness. Birla Navya emphasizes sustainability & is set to be one of the first green-rated townships in Gurugram. It comprises 300 premium floors spread across 47+Acres and has 5 individual pockets. It is well equipped with 30+ lifestyle amenities and offers excellent connectivity with the rest of the city. The first development phase at Birla Navya, Sector 63A, Gurugram includes three pockets - Drisha 1A, Amoda I and Amoda II. All three pockets are independent having gated communities
Amenities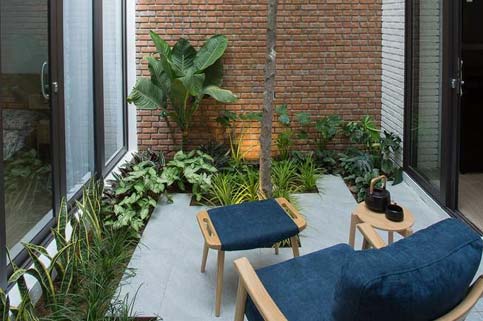 Sunken Court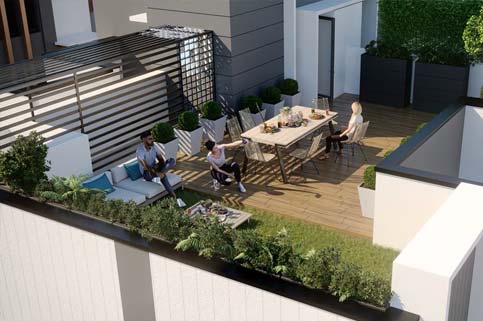 Private Terrace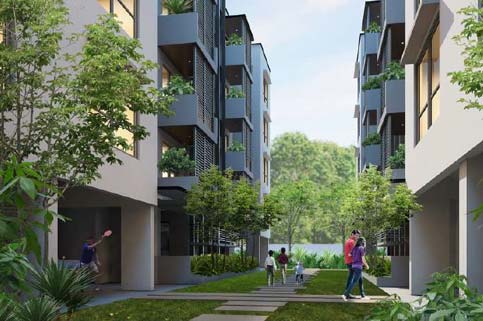 Community Back Lawns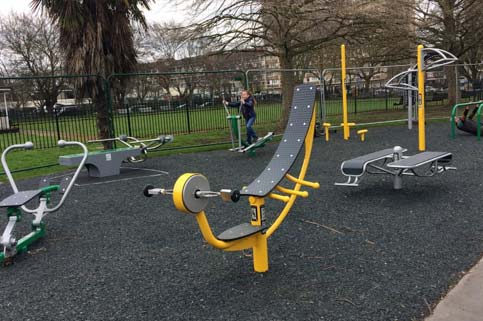 Fitness Station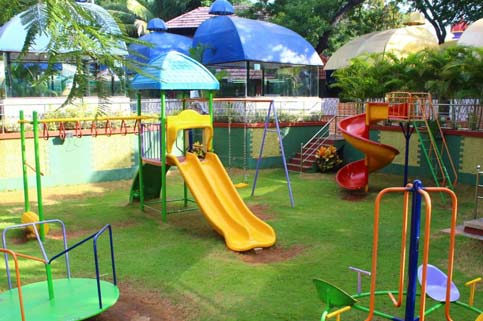 Kid's Play Area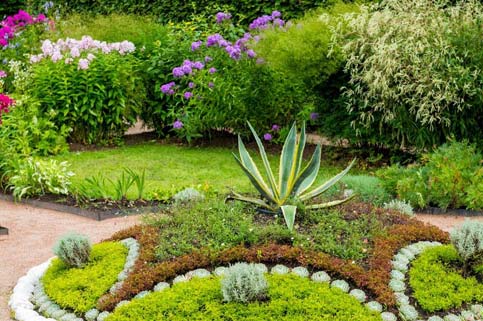 Landscaped Greens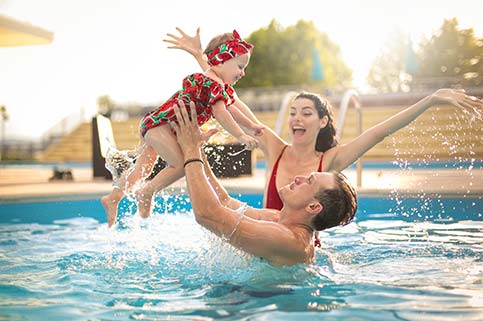 Swimming Pool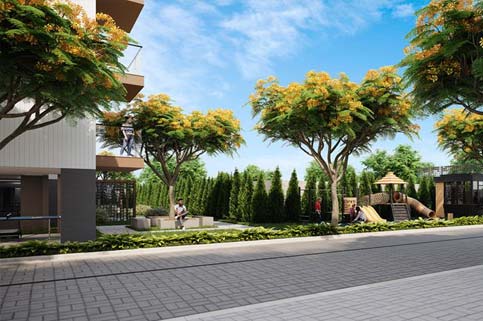 Experiential Gardens
Pricing details
| | | |
| --- | --- | --- |
| 2 BHK | 777.91 - 875.97(sq.ft) | |
| 3 BHK + Servant | 1389 - 3204 (sq.ft) | |
| 4 BHK + Servant | 1918 - 4720 (sq.ft) | |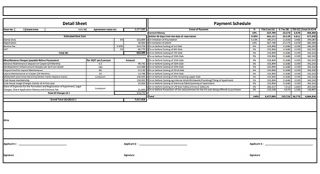 Site & floor plan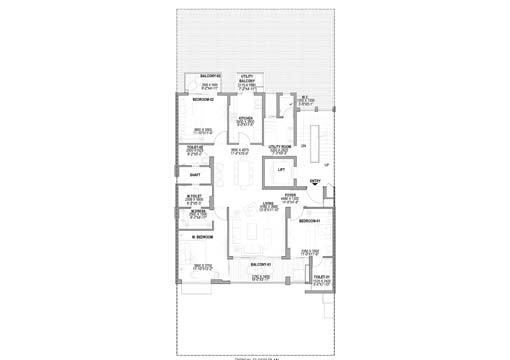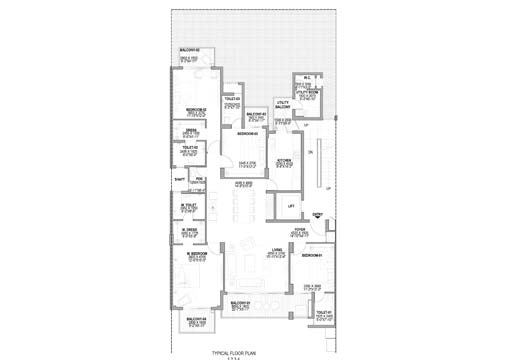 Location
PVR: DRIVE-IN Cinema - 2 MINS
W Pratiksha Hospital - 6 MINS
Emaar Mgf Commerce Park - 7 MINS
Grand Hyatt Gurgaon - 8 MINS
Gurugram University - 12 MINS
DPS International Edge - 12 MINS

About Birla Navya
---
Birla Estates Private Limited, a 100 percent wholly-owned subsidiary of Century Textiles and Industries Limited, the over Rs. 8000 crore flagship Company of the B. K. Birla Group of Companies with a presence in cement, textiles, rayon yarn, pulp & paper, salt, chemicals, and more. Birla Estates will be developing many land parcels held by the group and looking at joint development/strategic tie-ups across top cities. Birla Estates aims to transform the perception of the Indian Real Estate sector by delivering an exceptional experience and creating value, at every level, for every stakeholder.
A Quick Overview
A township project, Birla Navya sector 63A Gurgaon offers 30+ amenities that are quite satisfactory for one's mind and heart. This is one of the dream projects that the project builder sees, it offers great connectivity, green townships, clean surroundings, and many more things that one would love to reside with. Mr. Kumar Mangalam Birla says that he wants to transform the real estate business and that they are setting new benchmarks of quality and authenticity which will truly be an asset for the coming year.
Many marvelous projects are previously delivered too, like Birla centurion, and Birla Aurora. As well as there are some ongoing projects like Birla Vanya, Birla Alokya, etc. Here, at Birla Navya get ready to live a life that is designed to offer you harmony, comfort, and an ultra-modern lifestyle. The gated communities here make this property worth giving a chance as the multi-tier security features offer a great level of security along with inclusive infrastructure and secured landing space at the entrance of every floor.
Project's Location
The strategic location of the project Birla Navya Gurgaon offers great connectivity, the roads have great connectivity with national highway 48, has quite a rapid metro station which sees upon yellow line and great facilities, and accessibility to Indira Gandhi international airport. Some of the nearby connections include PVR drive-in cinema, W Pratiksha Hospital, EMAAR MGF Commerce Park, Grand Hyatt Gurgaon, Gurugram University, and DPS International Edge which all are just a few minutes away from this property.
The convenience of health care provided nearby like Park Hospital and Artemis Hospital as well as leading schools and educational facilities are provided. Easy access to IT hubs and parks is quite a success.
Project's Amenities
The project Birla estate Navya offers a variety of amenities and facilities, these are one of the best range of amenities provided by any project builder, all of them are unique as well as satisfactory from every angle. The sunken court at this property is available to the residers, a ground-level courtyard is present to give you a soothing evening or even a flourishing morning. The private terrace is open to making the morning day or the evening entertaining. The Community back lawns are available to do the society meetings or spend a group evening together with the loved ones, or even it can be used to have small celebrations.
Moreover, this property in Gurgaon a fitness station for the ones who want to do exercise daily and now it would be easy for them to regularise their workout session. The swimming pool is here for having an enjoyable day to spend. What is unique here? It is the experiential garden that is available for making good memories while walking or spending some extravagant time.
Property Configuration
The property is one of the immensely greatest and most beautiful locations and infrastructure to live in. Birla Navya Price includes ₹2.44 - 2.55 Cr for a 3BHK+3T. Other configurations include a 3.5BHK Birla Navya and a 4BHK.
Conclusion
Birla Navya Gurgaon is one range of properties that can be categorized as a top-class infrastructure with every required facility to be needed. These are offered in one of the most strategic locations with easy and reliable access to other areas. The social infrastructure around this property offers well-known schools and hospitals along with the leading tech parks like Unitech Business Zone. It has a plethora of entertainment options available such as multi-cuisine eateries and fine dining. Established across 5 individual pockets, this IGBC Gold-certified project is the first-ever green-rated township in Gurugram.